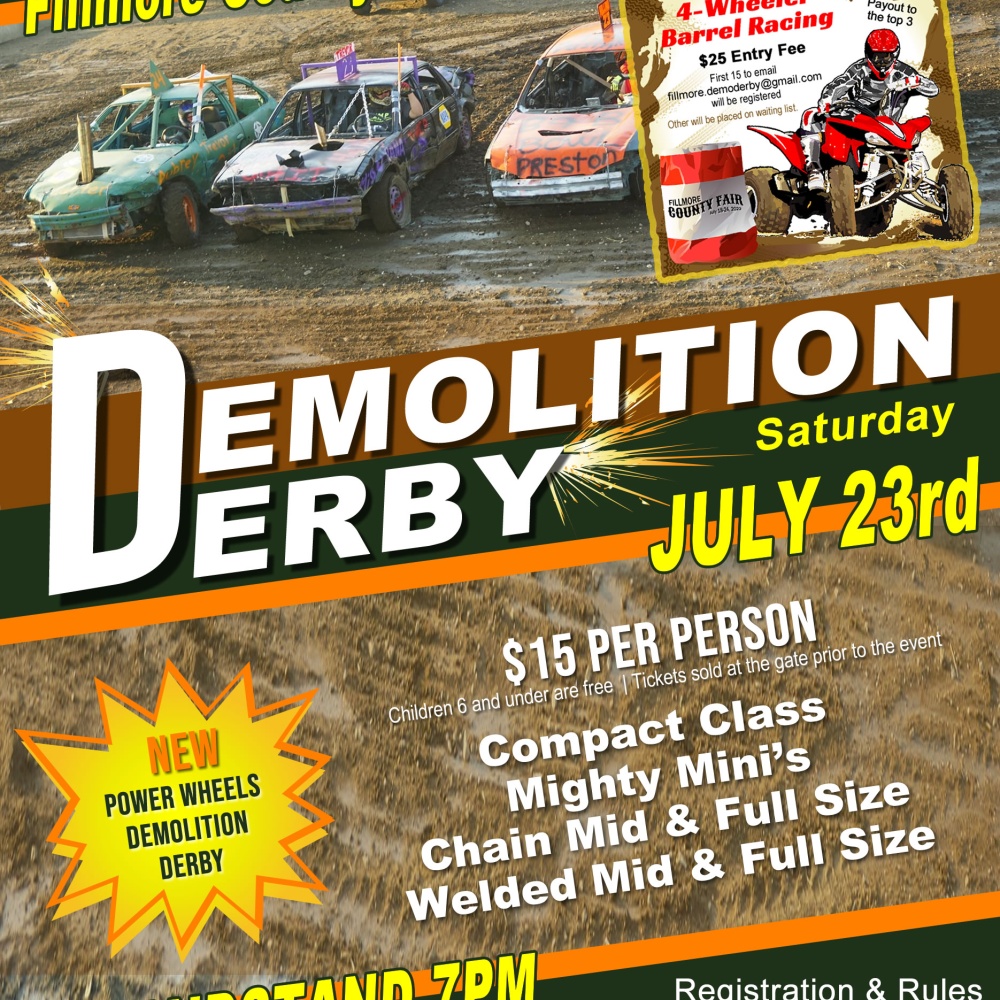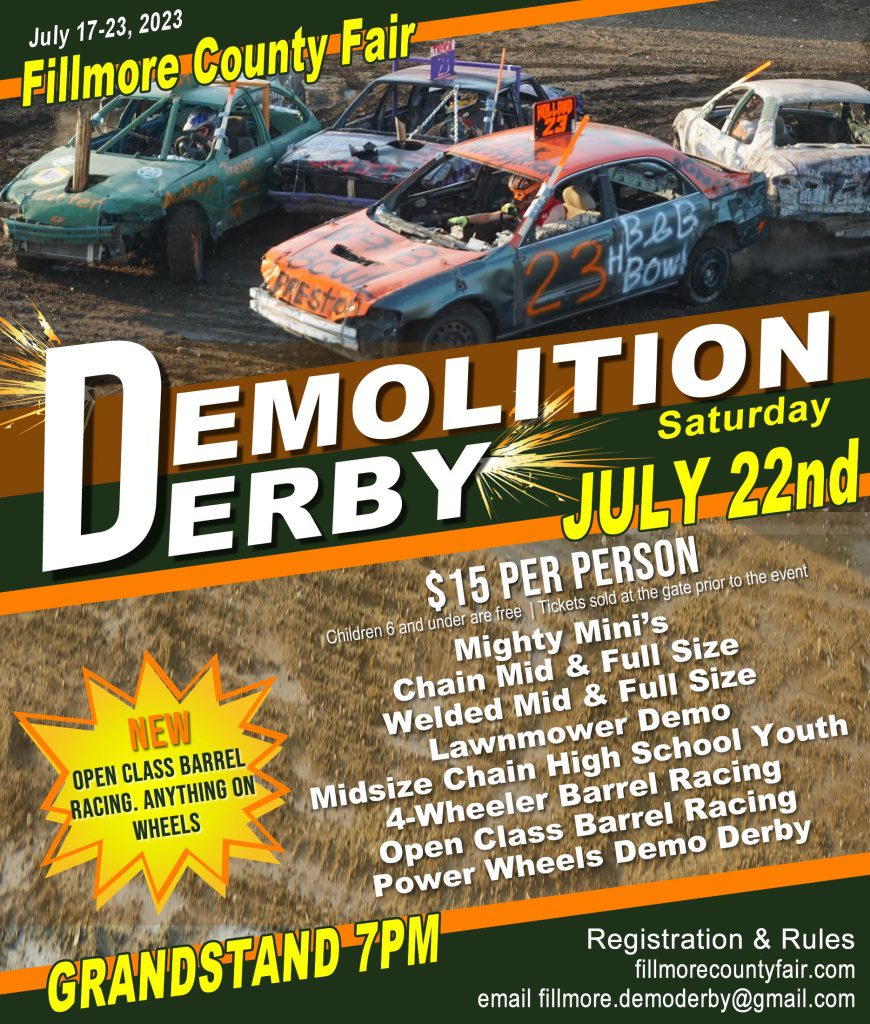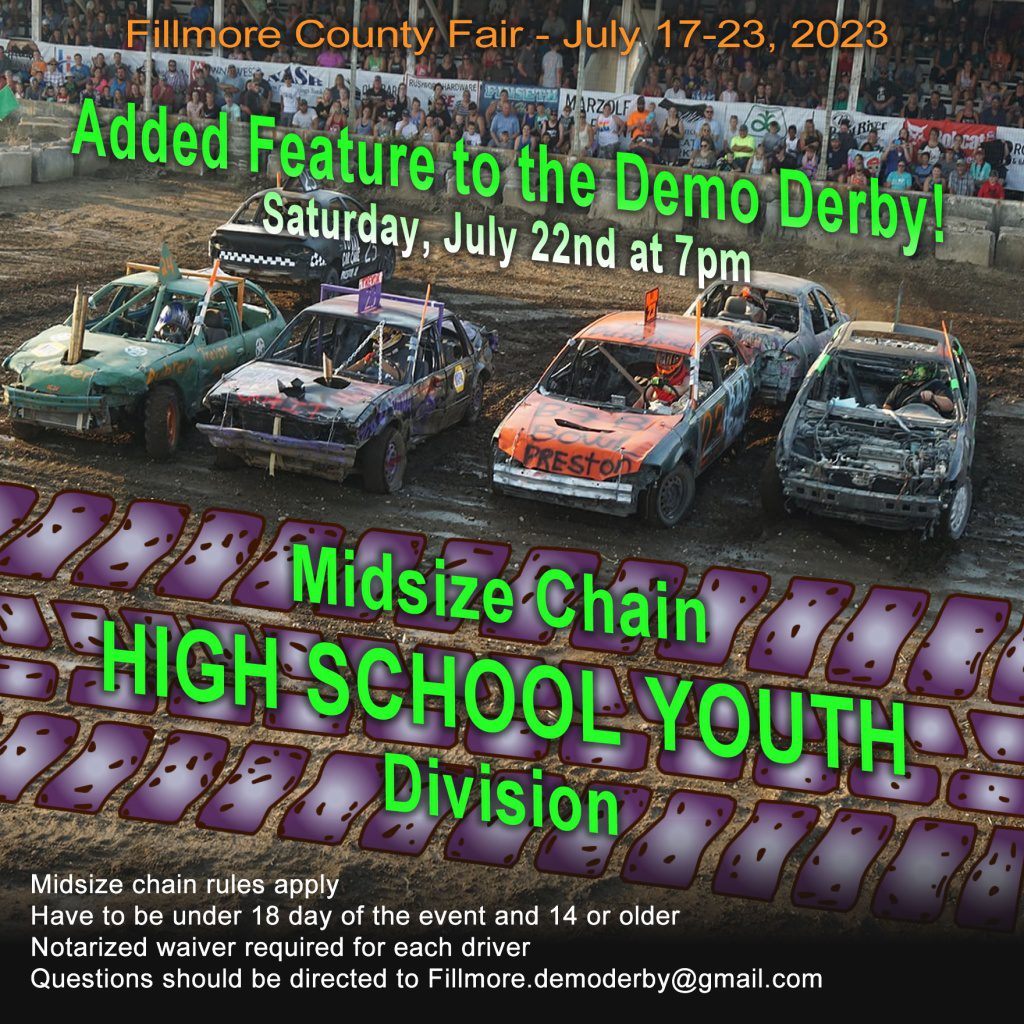 FILLMORE COUNTY FAIR DEMOLITION DERBY
July 22, 2023 START TIME: 7:00 PM
CAR CLASSES
Chain Mid Size
Chain Full Size
Welded Mid Size
Welded Full Size
Mighty Mini's
Lawn Mowers
If your modification is not found in the rules IT IS NOT ALLOWED!!!
Entry Fee: $40 for car and driver – include with entry form.
All Pit Passes are $20 and to be paid at the gate. Must be 18 years of age or older to be in the pits or have parents signature.
Pre-Registration is suggested. Entries must be received by mail or email before noon Thursday, July 6.
TO VERIFY IF YOUR REGISTRATION WAS RECEIVED CONTACT: fillmore.demoderby@gmail.com
NOTE: New bumper rule for all classes this year. You are allowed to swap bumpers, or use a 4×4 ×1/4 square tube, but must be covered to look like a bumper. This change is missing in the chain full size class rules.
Fillmore County Ag Society
PO Box 364
Preston, MN 55965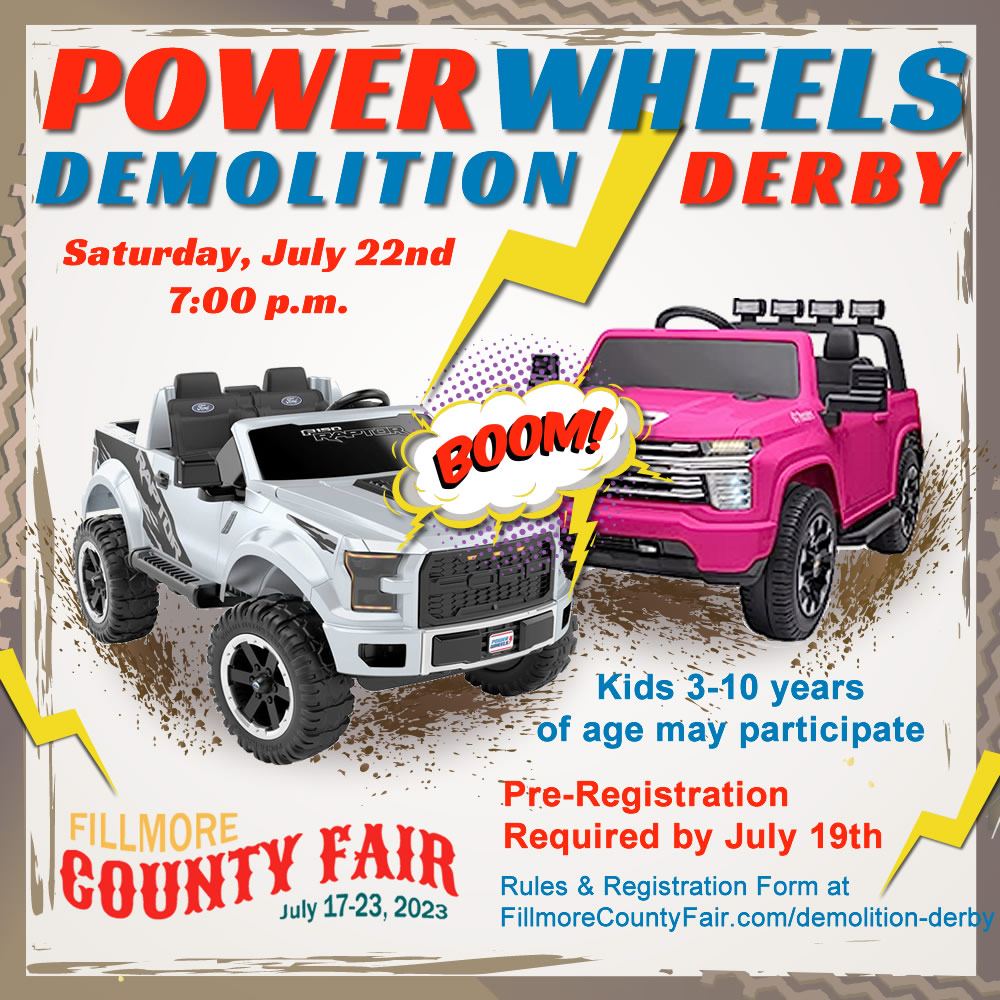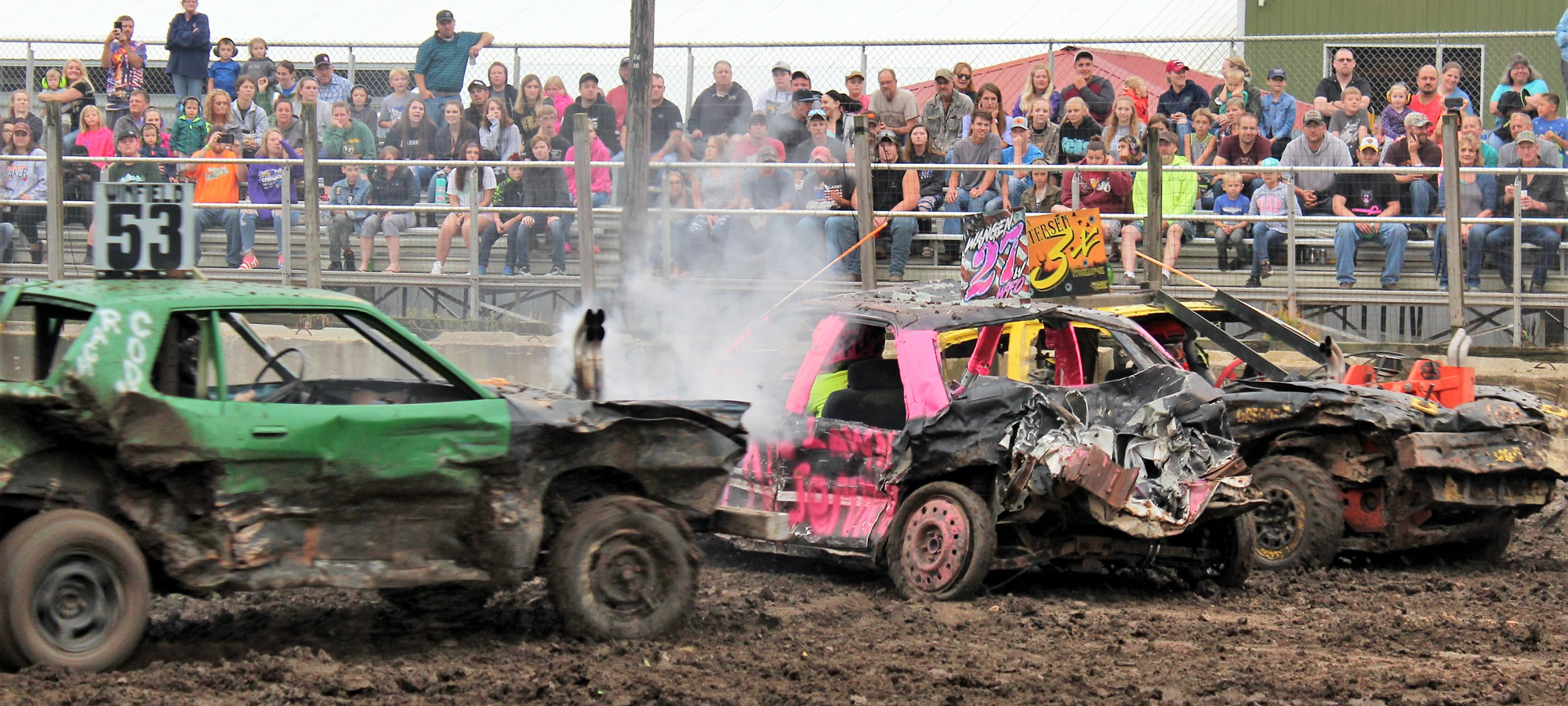 Saturday, July 22nd
$5 per
$5 Per person
$5